Gift Certificates from Mike's (Mike's Bucks) Make a Great Gift for Practically any Gift-Giving Occasion.
We currently sell Mike's Bucks Gift Certificates in denominations of $5, $10, $20, and the exclusive, special edition $50 featuring Mike's picture. You can order Mike's Bucks right on this page. Just enter the quantity of each you would like to purchase, click the "Add" button, and then the "Proceed with the order" button once you've added all the certificates you want to your cart. You can complete your order using PayPal or any major credit or debit card. We will mail your gift certificates to you - regardless of how many you order - via first class mail for just $1. Or, if you are in a rush, there is a priority mail option for $10.
We also include free gift envelopes to for presenting to your gift recipients. Just add the number of envelopes you need (up to the number of gift certificates you ordered), and we will send them along with your order.
Gift Certificates
Certificate good for $5 toward any purchase at Mike's Brick Oven Pizza or Mike's Sugar Shack
Add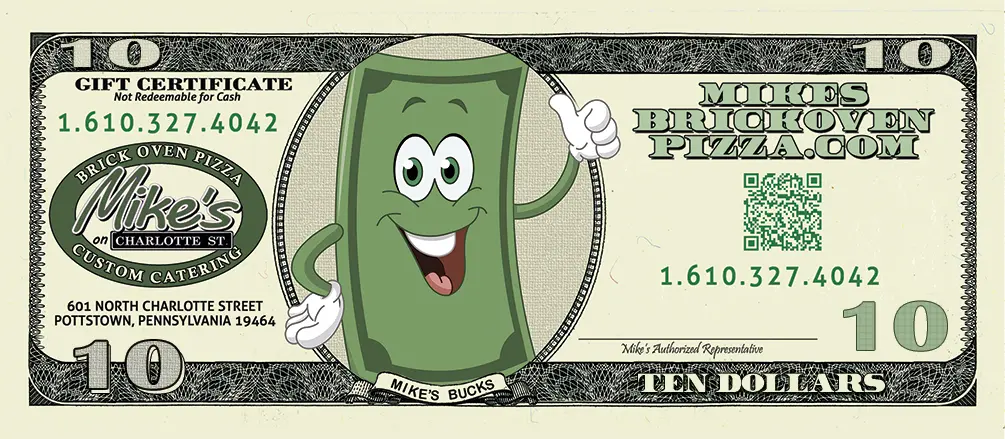 Gift Certificates
Certificate good for $10 toward any purchase at Mike's Brick Oven Pizza or Mike's Sugar Shack
Add
Gift Certificates
Certificate good for $20 toward any purchase at Mike's Brick Oven Pizza or Mike's Sugar Shack
Add
Gift Certificates
Certificate good for $50 toward any purchase at Mike's Brick Oven Pizza or Mike's Sugar Shack
Add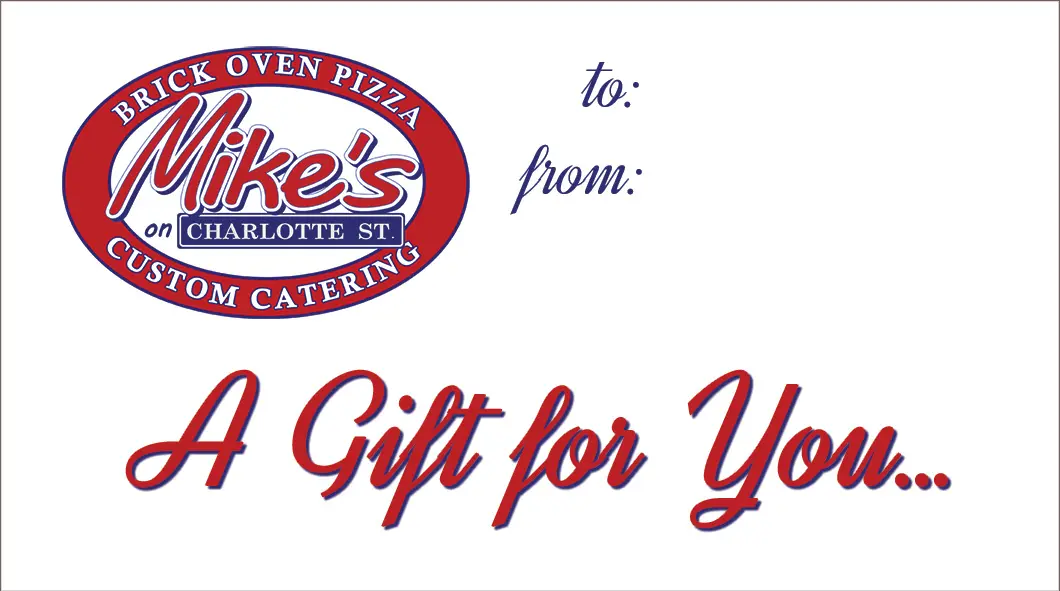 Gift Envelopes for Mike's Bucks
Attractive presentation envelope for Mike's Gift Certificates
Add